Luxury villa rental
with staff in Marrakech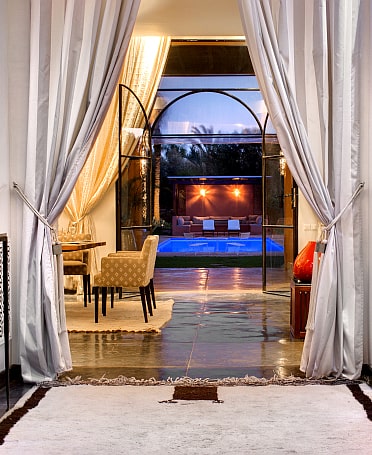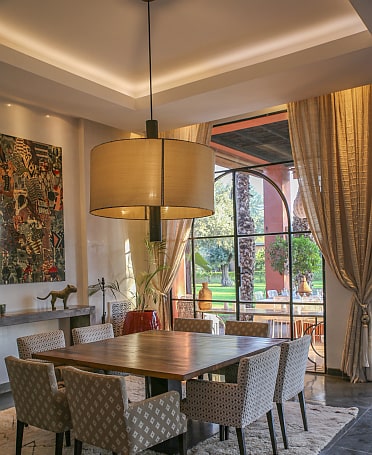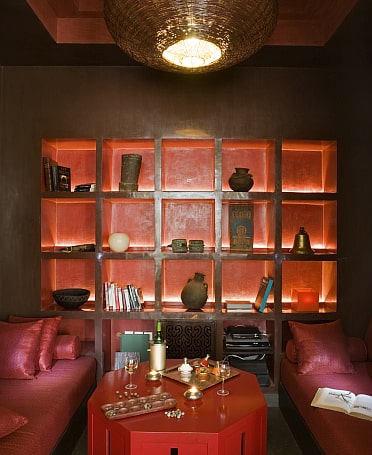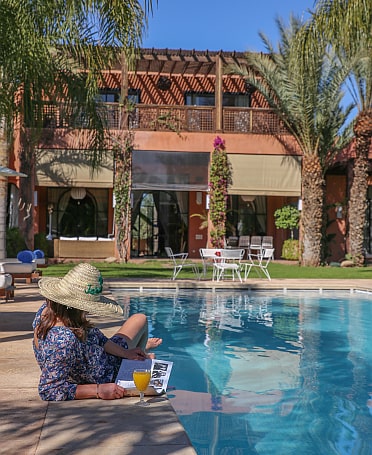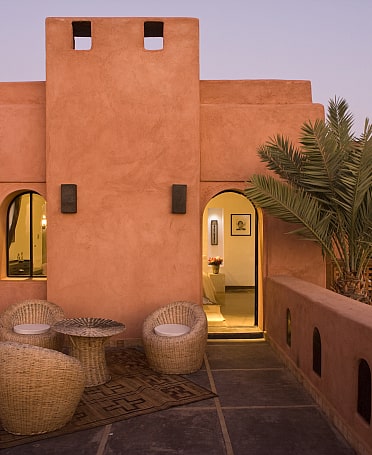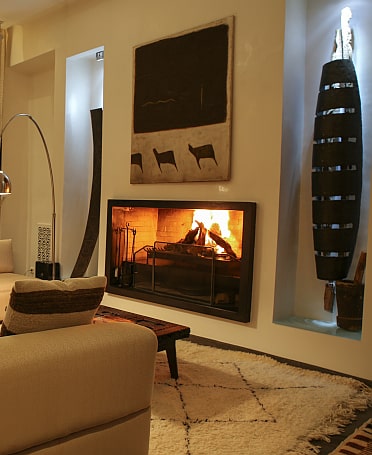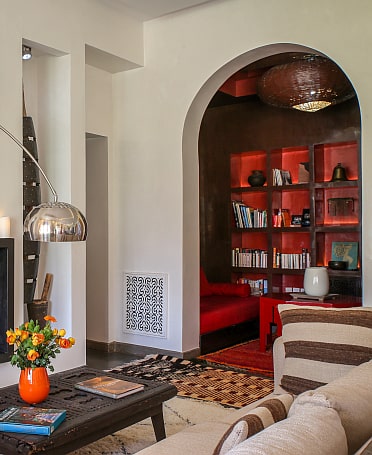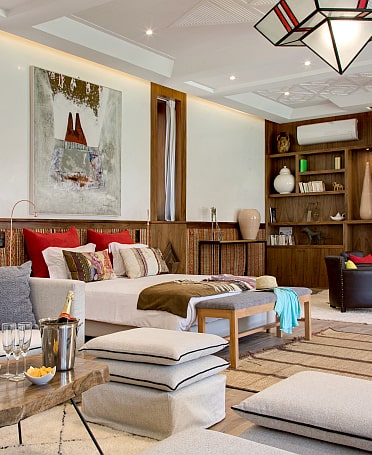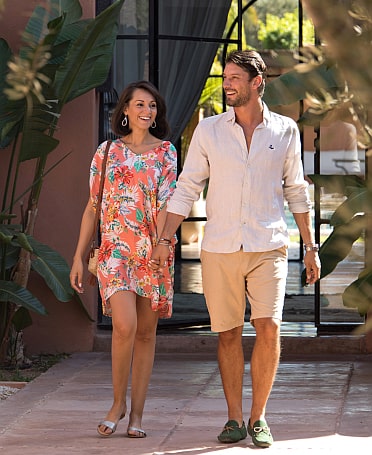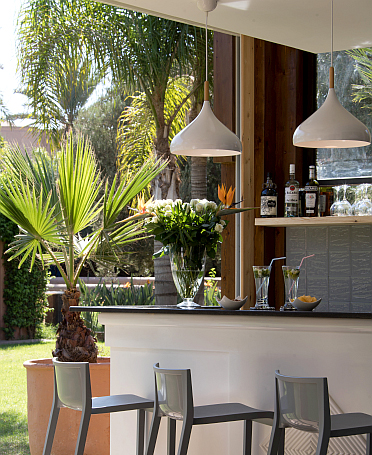 Villa Jardin Nomade Marrakech
The Villa Jardin Nomade is like a lush and welcoming oasis at the very gates of Marrakech, the ancestral capital of southern Morocco.
A secret garden of one hectare planted with hundreds of palm trees, orange trees, mandarin trees, date palms, century-old olive trees and thousands of roses conceals a magnificent 450 m2 villa and its outbuildings.
Villa Jardin Nomade offers a total of 7 rooms and suites that can accommodate up to 14 adults and 6 to 7 children.)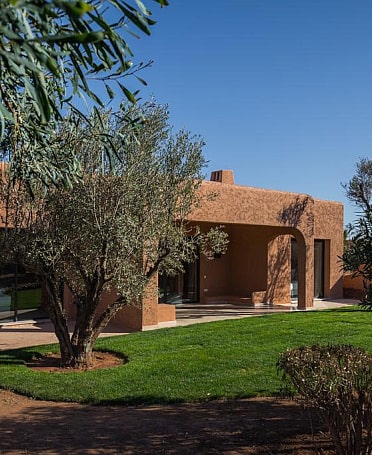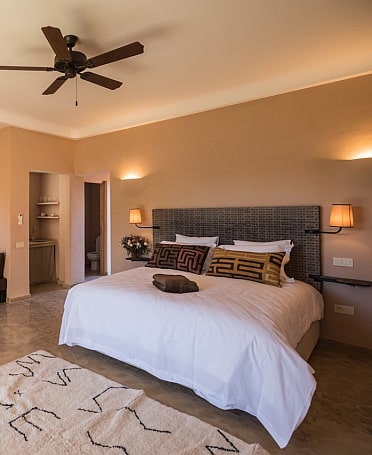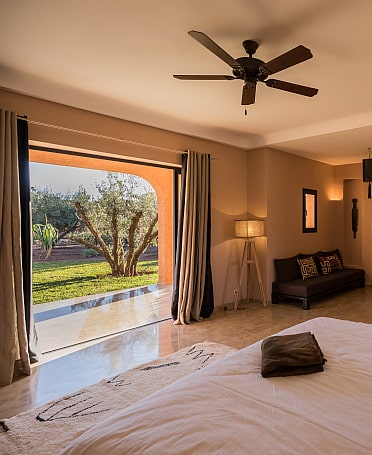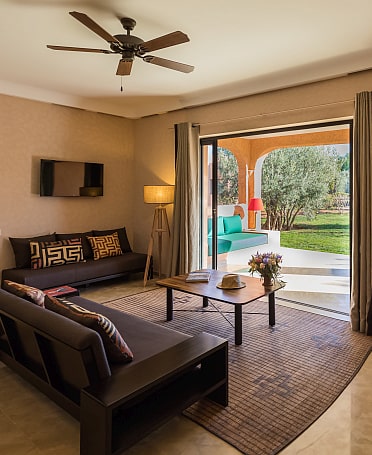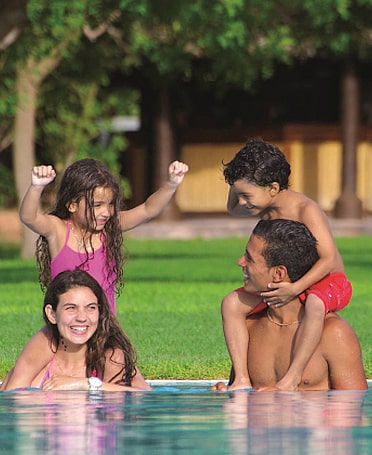 Villa Jardin Nomade & Lodges
If you need more than 7 rooms we offer you superb adjoining lodges at Villa Jardin Nomade: A simple door separates the 2 domains. We can thus offer you up to 10 additional rooms divided between 2 lodges with 2 bedrooms and 2 lodges with 3 bedrooms, thus increasing our total capacity to 16 rooms ( 32 people) and even to 38 people with additional beds.